John Davison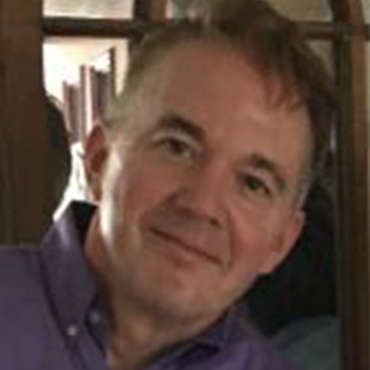 John Davison has been a name in Binghamton country radio for over 30 years now, having been a Program/Music Director and favorite on air personality for much of that time frame. John has a very eclectic music taste with an appreciation of (almost) all genres of music but country has always been his #1 choice growing up in Binghamton. I guess you can quote the Barbara Mandrell anthem, since he was "Country When Country Wasn't Cool." Just like the song, he endured his fair share of teasing when attending Seton Catholic Central in Binghamton, TC3 and Fredonia State but more often than not, "converting" his friends to country music. A local country music historian, John has always held great love and respect for the legends of country, listing Dolly Parton, Johnny Cash, Tammy Wynette, Garth Brooks, George Strait and Merle Haggard as his favorites. One listen to his show on Legends Country 1071 The Bear, you can almost hear the passion for these country music icons in his voice. Having been named DJ of The Year by the Cortland Country Music Park, three times in the 1990's, his greatest honor might have been being named "Working Broadcaster of the Year" in 2013 by his peers at the Southern Tier Broadcasters Association. When he's not listening to country music, John loves working out in the gym, attending to his cats and 10 gardens, planning his next trip to the beach or shooting a cool new nature photo. A consummate positive thinker, you won't hear politics on his show, he thinks listening to the radio should be an escape from reality.

First Concert John introduced: Kitty Wells at Binghamton High School in 1989.

Favorite Legends John Met: Dolly Parton, Alabama, Marie Osmond, George Strait, Tammy Wynette, Garth Brooks

Funniest Moments: "I have two actually: Garth calling the radio station around Christmas to wish me a Merry Christmas and invite me to a TV taping he was doing in New York, I was in a meeting and the station receptionist told him I was on vacation to which Garth replied: "does he ever work." And another: "I was having a great conversation with Randy Owen of Alabama at a show in Nashville and I all of a sudden see the great Eddie Arnold in the corner of my eye. I walked away as Randy in mid sentence to get a picture with Eddie. I later went back to apologize and Randy said, "I don't blame you, I would have done the same thing."

Greatest Interview Scoop: "Garth Brooks telling me he was going to retire to take care of his children. I still can't believe he felt comfortable telling me because I had been there since the beginning of his career.