Valentine's Day Shout Outs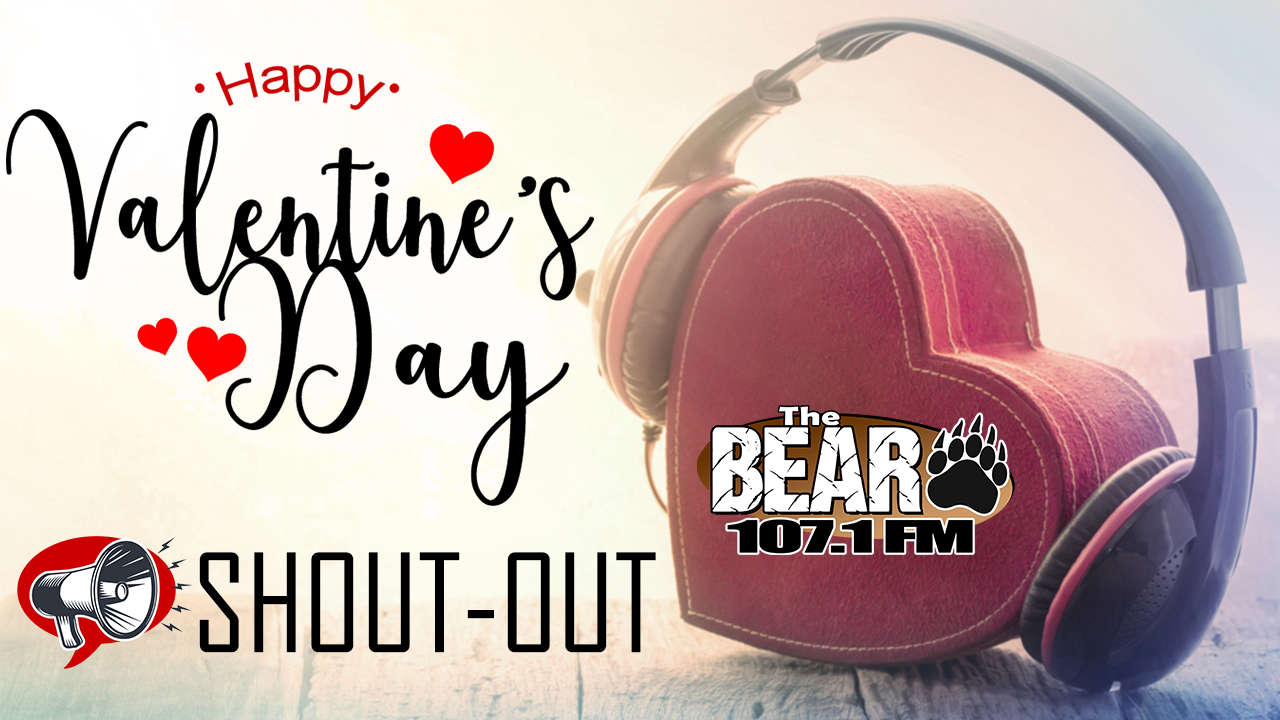 Send a Shout Out to your Sweetheart on Valentine's Day!
Download the 107.1 The Bear app in the App Store or on Google Play
Open the app and find the chat bubble in the top right hand corner
Tap Record a Message
Once you're happy with it, tap the send button and you're all set!
Messages must be suitable for radio. Keep it clean! Inappropriate recordings will NOT be aired.
We'll accept your messages until Sunday, Feb. 12.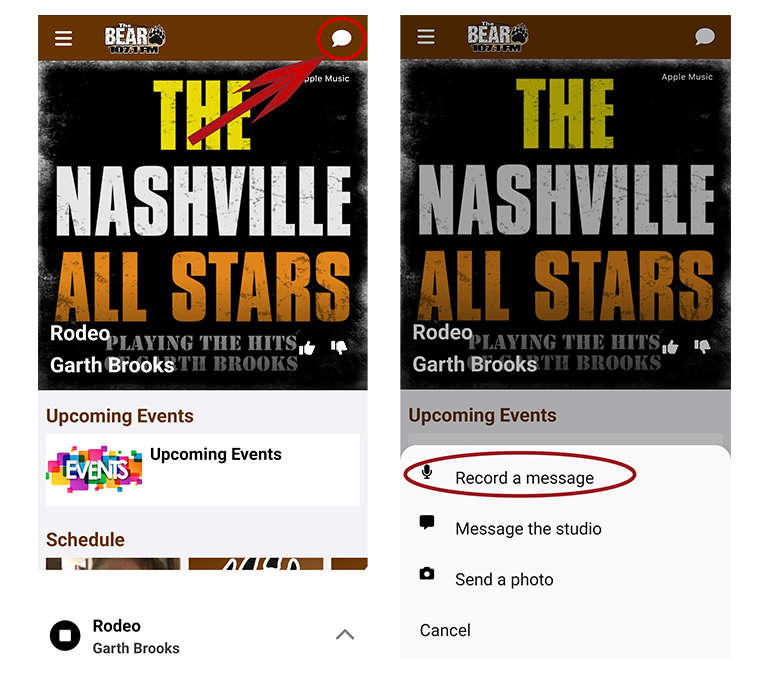 Make sure to tell your partner to listen all day on
Valentine's Day for your message!
Country Legends 1071 The Bear

Midnight - 10:00am

Country Legends 1071 The Bear

3:00pm - Midnight
Supporting Local Businesses